Why SEO Is Important For Tour And Travels Website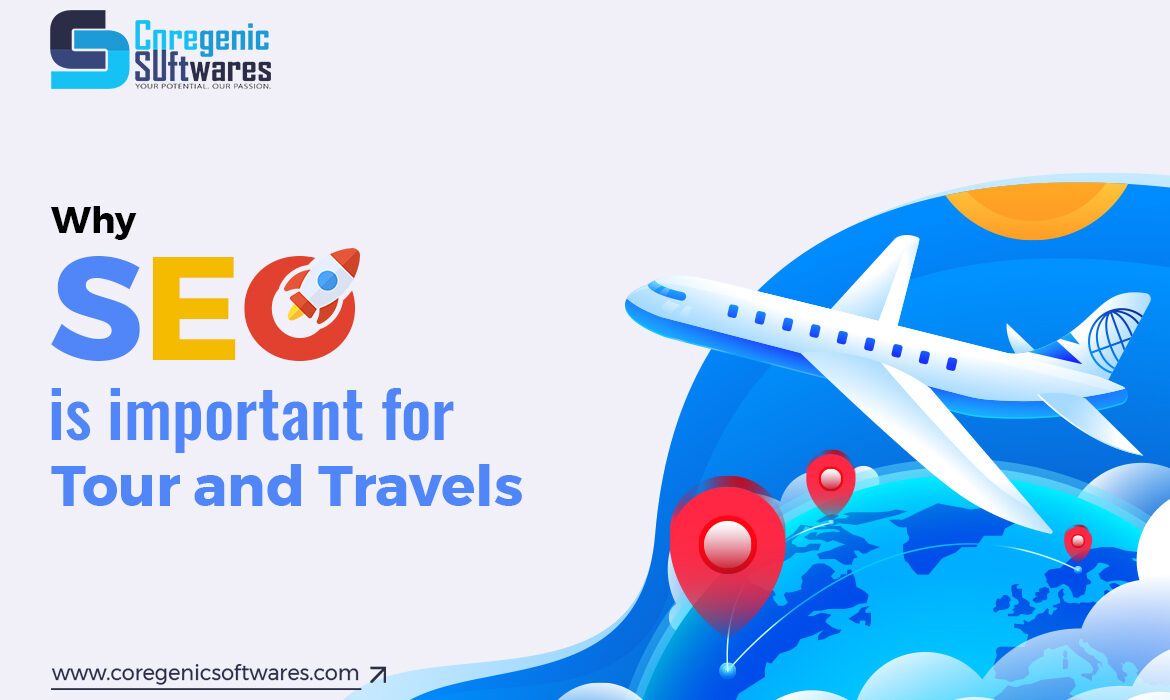 Tour and travel is a 1.2 trillion dollars industry and by the year 2020, 817 billion dollars worth of booking been made online. Online booking shares the largest part of this tour and travel sector.
What is Search Engine Optimization?
If I define search engine optimization or SEO in easy language so it is the process of improving your website to increase its visibility in search engines like Google. SEO has become an essential part of modern business to gain potential customers.
SEO For Tour And Travels
To generate better traffic, every business or every website wants to stand on the top of Google's search page and for that purpose, they need to have better search engine optimization. There is no doubt that Tour and Travel are one of the leading industry and many travel agencies have a website now, According to research, in the year 2018, 148 million travel bookings were made online and 82% of these bookings were made without any human interference. Not only this Tour and Travels is that industry which shares the highest part in online booking.
With such impressive numbers, it is not wrong to say that if you own a travelling agency but don't have a website so you should start investing in it, and if you have a website but you are not making it SEO-friendly so you should start spending on Search engine optimization to get better results.
Still, if you are confused and need more clarity about the idea of Search Engine Optimization so this blog is for you because today I am going to tell you why your tour and travel website needs good Search Engine Optimization.
Reasons to have SEO
Increase Website Traffic
You know it is a fact that before making a purchase people would search for you on google to check your authenticity as a service provider. But what if your client searches for you online but could not get you there, because your website doesn't rank on google, so what he will do? He will choose the website that is ranking at the top of Google. Thus you must invest in Search Engine Optimization.
Besides, there are a lot of people who look for tour and travel packages online so don't you think that it would be great for your firm to appear on the top of their search list? Because people will buy from you only if they see you first.
Increase Your Brand Awareness
If you want people to be aware of your brand, there is no better option than SEO, SEO you can take your brand to the top of Google search results and whenever someone will look for any service that you provide so your website will eventually pop up and people will start recognising your brand.
In the field of tours and travels, we can find many examples of popular websites like booking.com, TripAdvisor.com, airbnb.com etc. that are generating a lot of potential clients online.
It is a cheaper marketing strategy
Companies spend millions to advertise their product because it is one of the most important strategies to get customers. Unlike traditional marketing ways you don't need to spend money to publish pamphlets or banners and then have to distribute them from person to person, but SEO only needs the manipulation of keywords to ensure that your website will rank at the top of search engines whenever someone searches for your product or service.
Introducing your business on Social Media
In our everyday life, while scrolling on social media, we see a lot of mini video blogs related to tours & travel which attract us towards travelling and many of us even start searching for travelling packages online. This is the power of social media so introducing yourself on social media and then using SEO to reach your target audience can be the key for your tour and travel website to gain a lot of potential clients.
There is no doubt in the fact that Social media is the biggest market for every business now so if you want to expand your reach there, so get viral on social media with SEO.
Move ahead from the competition
There are a lot of tour and travel companies around the globe, and many of them already have a well-established reputation and well-settled website, in such heavy competition what is there, that can help you to outstand? It is better for search engine optimization.
With SEO you can take your website to a great height and move ahead of the competition. SEO is a part of digital marketing services and the major benefit of SEO is that it targets a worldwide market thus it provides you with the reach you can not even imagine, thus it can take your online travelling booking to the next level.
Conclusion
SEO is an essential part of running a successful marketing strategy. It does not need a lot of resources or amount but it demands only a perfect manipulation of keywords to rank on the first page of google, research says that only 25% of people look for information or a product & service on the second page, it means that 75% people stick on the first page only, thus you must be visible on the first page.
About Coregenic Softwares – Coregenic Softwares is a global-based Digital Marketing and IT solutions provider. We are a team of highly professionals who aim to provide your organization with every help in the Digital marketing and the IT field. We have successfully worked with 1000+ organizations making them smile.