Open Source/WordPress Framwork
We are offering the best WordPress solutions worldwide.
Coregenic Softwares Is One Top Place For All Your WordPress Needs. Cost-Effective WordPress Development Solutions For Your Business Needs.
WordPress is a open-source content management system (CMS) based on PHP, supplying high-quality flexibility and ease of use. WordPress is the most famous self-hosted internet utility platform, powering properly over a third of all websites. It became first of all created as an alternative to expensive stand-alone software to help people build their expert blogs or websites.
WordPress Development services
WordPress has evolved and developed into an advanced platform with powerful functions for constructing websites for decades. The full-size variety of plugins, themes, and alternatives make it flexible enough to work for any business, making it one of the most flexible CMS alternatives obtainable these days.
Why Should You Choose WordPress Development Services?
With over 33% of the internet site market percentage, WordPress brings plenty to web development. Although it's one of the maximum effective content material control structures, WordPress is also the simplest, making your development experience very desirable. You can benefit from limitless plugins and upload-on functions that make WordPress internet site control easy. At Coregenic Softwares, we provide WordPress development services at lower-priced expenses.
We offer a wide range of WordPress framwork services to let your  website bring the best results.

 
Setup & Implementation
Setup & Implementation is the procedure of moving an concept from concept to fact in business, engineering and other fields, implementation refers to the constructing process rather than the design method whilst setup is equipment designed for a selected reason.
Custom Theme Designing
Custom Theme Designing not only does it help your website look great but also lifts the user experience, conversion fee, improves SEO and removes the chance of duplicate content penalty. Responsive website design can help you reach a big section of consumers and assist you to enhance emblem visibility.
Website Development
WordPress is a open-source website creation platform. To a more technical degree, WordPress is a content control machine (CMS) written in PHP that uses a MySQL database. In non-geek speak, WordPress is the perfect and maximum powerful blogging and website builder in existence nowadays.
Design Integration
Structures Design Integration functions as a designer/engineer, bringing collectively a big selection of components from diverse manufacturers to accomplish the purpose of creating a unified, functioning gadget that meets the desires of the client.
Plugin Development
Plugins are programs of code that extend the core capability of WordPress. WordPress plugins are made of PHP code and may encompass other belongings such as pictures, CSS, and JavaScript. By making your personal plugin you're extending WordPress, i.E. Building extra functionality on top of what WordPress already offers.
Blog Development
A blog (a truncation of "blog") is a discussion or informational website posted on the World Wide Web which includes discrete, regularly casual diary-fashion text entries (posts), blogs had been typically the paintings of a single individual, occasionally of a small organization, and regularly included a single difficulty or subject matter.
PSD to WordPress
PSD to WordPress is the technique of converting a Photoshop design report to an operating WordPress subject the use of Bootstrap or different methodologies and frameworks. Simply positioned, you provide a custom layout, and it's far converted to completely practical WordPress subject matter!
Support & Maintenance
Support and Maintenance means the aid and renovation phrases for the Product that the Contractor is required to offer as special within the Support and Maintenance Agreement.
LET'S GET STARTED WITH US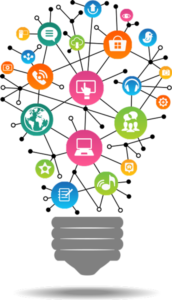 Want to Discuss Your Idea?