Open Source/CodeIgniter Framwork
We are offering the best innovative software solutions worldwide.
CodeIgniter is an open-source web framework for PHP. It provides masses of libraries and applications, so you build web applications and net pages from scratch.
Understanding Codelgnitor
CodeIgniter framework also provides layers of common sense on your net programs. MVC (Model-View-Controller) structure, you can build a cleaner design and parallelize sure strategies in the improvement cycle. CodeIgniter applications allow web application projects to load faster and quicker. 
Features of CodeIgniter
CodeIgniter capabilities include speed, mild-weightedness, value-effectiveness, use of MVC structure,  producing cleaner URLs.
We offer a wide range of CodeIgniter framwork services to let your  website bring the best results.

 
Module Development
Codeigniter excels as an improvement framework because it offers a range of effective modules and plugins that could improve utility overall performance as well as growth usability
CodeIgniter with Stored Procedures
We use CodeIgniter as an improvement framework for PHP web programs development. Stored Procedures for backend to enhance web application speed .
Codeigniter with API
CodeIgniter with Application Programming Interface (API) is a simple building block of methods and functions that permit the cellular app & web development.
Enterprise Solutions
CodeIgniter a robust open-source PHP framework and a useful tool for enterprise software development. and Coregenic Softwares give you best Solutions.
Web Application Development
CodeIgniter Web Application development refers in well known to the responsibilities related to growing websites for hosting through intranet or net. The web improvement process consists of web layout with MVC architectural.
eCommerce Development
At Coregenic Softwares, we combine our e-commerce expertise with Codeigniter skill for e-commerce web development to showcase your business online.
Consulting Services
CodeIgniter Consulting is defined as the practise of providing a third party with expertise on a matter in exchange for a fee. The service may involve either advisory or implementation services.
CMS Development
CodeIgniter Development provider Incredibly effective web improvement with CMS
LET'S GET STARTED WITH US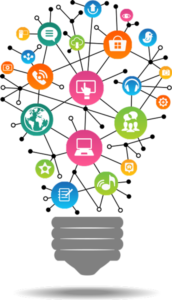 Want to Discuss Your Idea?