Choose a professional bootstrap developers from Coregenic Softwares and see your ideas turning into reality.
Bootstrap is an open-source CSS framework network for creating websites and application tools. It is the most popular front-end component library with a framework for the compatible user interface. Also, it is known for being the most popular HTML, CSS, and JS library in the world. In Coregenic Softwares, we make efforts in achieving and
implementing the latest technology that is adaptable for the market. Trust us for the quality Bootstrap development solution that leverages your business efforts. We at Coregenic Softwares, help you to create the most interactive components for your audience. Get the customized responsive web design as per your business needs and requirements.
We are very professional developers with a wealth of experience in Twitter bootstrap web development. We have pocket-friendly rates that will be suitable for your budget. Kick-begin your HTML website with our finest Twitter Bootstrap framework service. Our builder's consciousness on presenting notable Twitter bootstrap applications with high responsiveness. A responsive internet site may be viewed on any tool including a Smartphone or a tablet.
In Coregenic Software we offer pocket-friendly development packages that will suitable for your budget. Quickly start your HTML website with the most amazing Twitter Bootstrap frameworks service. Since Twitter bootstrap lays emphasis on responsive web development therefore your site can be supported on several devices our developers will not need to write separate CSS files for each device. Our developers focus on providing outstanding Twitter bootstrap applications with high responsiveness. A responsive website can be viewable on any electronic device such as a Smartphone or a tablet, mack, etc.
We offer a wide range of Bootstrap services to let your business website bring the best results.
Bootstrap Web Application
Bootstrap is a open-source front-end development framework for the advent of Website and Application. The Bootstrap framework is constructed on HTML, CSS, and JavaScript (JS) to facilitate the development of responsive, cell-first sites and apps.
Theme Customization
Bootstrap Themes is a group of the best templates and themes curated with the aid of Bootstrap's creators. Our creative series of templates includes an entire Bootstrap Theme Customization.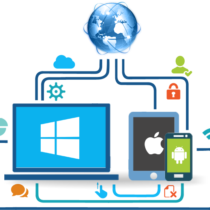 Cross-Platform Integration
Bootstrap Cross-Platform Integration is a product or tool that works across a couple of sorts of platforms or running environments together with Windows, PC, laptop, smartphone, or numerous proprietary software programs.
Extend CSS to Bootstrap
Bootstrap is the world's fine CSS framework with huge community assistance. This framework is constructed in HTML, SASS, and javascript Bootstrap supports all contemporary browsers.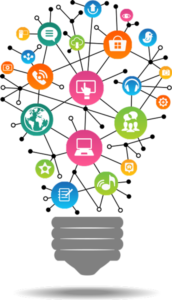 Want to Discuss Your Idea?