There are 5.07 billion mobile users around the world and 1.9 billion people are using mobile banking it is considered that by 2024, there would be 2.5 billion mobile banking users will be available.
How to Develop a Mobile Banking Application
In modern times, it becomes too easy to get our salary directly in our account and we can even spend it just after the second we get our salary credited to our account. But do you know how people in the 90s used to get a salary?
Now let me tell you the story of the 90's salary. First of all, on the first of every month a peon used to come with a white envelope, he used to give that letter to everyone and in the Letter, there was a cheque, now the employee has to go to the bank, wait in a long line for his turn then he submits the check and waits for another two or three days for the check to get clear then he goes to the bank again, waits in the long queue again and get the cash.
Thanks to online banking that made banking easy for us.
What is Mobile Application Banking?
As the name Mobile application Bank simply says Mobile banking is a service provided by a bank or other financial institutions that allow the consumer to have money transactions remotely using a mobile phone.
With mobile banking, you can use every activity you do in a real bank, but with mobile banking, you can do it at your fingertips.
Benefits of Mobile Banking
After reading the above story many of you must get a clear view of how mobile banking has made our lives easier, now we don't have to stand in big lines for debiting cash or crediting checks. We can do all of these things just by clicking.
Mobile banking has many benefits like :
24/7 bank account access
Fast money transfer
Fast and secure access to the account
Notifications set up
Broader functionality
Cashback
User-friendly UI design
Spending tracker.
How to Develop a Mobile Banking App
Research
The first and most important step of developing anything is research, now before developing a mobile application you have to conduct careful research about what is in trend, there are a few features you need to add to your app like:
Fingerprints lock
Credit Card services
Cash Back
Instant transaction
Timely payment of EMI's, Bills, and Loans
Secure investment
These are some of the services that you must give in your mobile banking application, besides you must also research the problems people are facing while using other banking applications and you must try to cure that problems.
Prepare the Security Base
Now this is the step that makes mobile banking app development different from other app development. While preparing a banking application you have to be more concerned about security, you must understand that you are working with very sensitive data like a person's bank account and money transfers, thus you need to create a very secure application.
While preparing the security base, there are some features that you must keep in your mind.
Secure Password

Auto Logout

Data Privacy

Security certificates

Secure authentication

Secure Card Information
Design UI and UX
If you are a developer so you must know the importance of User interference and User experience in application and web development. Based on the information we gather from research we must develop a user-friendly UI design.
Now while developing a UI or UX design for a banking application there are a few things that you need to keep in your mind. First of all, you need to develop a simple and trustworthy worthy design because this application is connected with people's money.
Develop an application design that enhances user experience by providing him with better functions. Your application should have account management features like viewing account balance, checking cards, transaction history, managing cards, etc. and most important your design should be easy, research says that users tend to abandon a banking application if they found it difficult to manage cards and watch account history.
Conclusion
Banking applications are gaining popularity every day and many organizations are updating them according to the modern time Ally Bank was one of the first banks to introduce virtual assistance, and The Bank of Melbourne was the first one to create the mobile banking app for apple watch, The live app developed by Emirates NBD for millennials allows splitting bills instantly with a friend via social media. These are some of the latest innovations in the field of mobile banking app development.
About Coregenic Softwares – Coregenic Softwares is a global-based Digital Marketing and IT solutions provider. We are a team of highly professionals who aim to provide your organization with every help in the Digital marketing and the IT field. We have successfully worked with 1000+ organizations making them smile.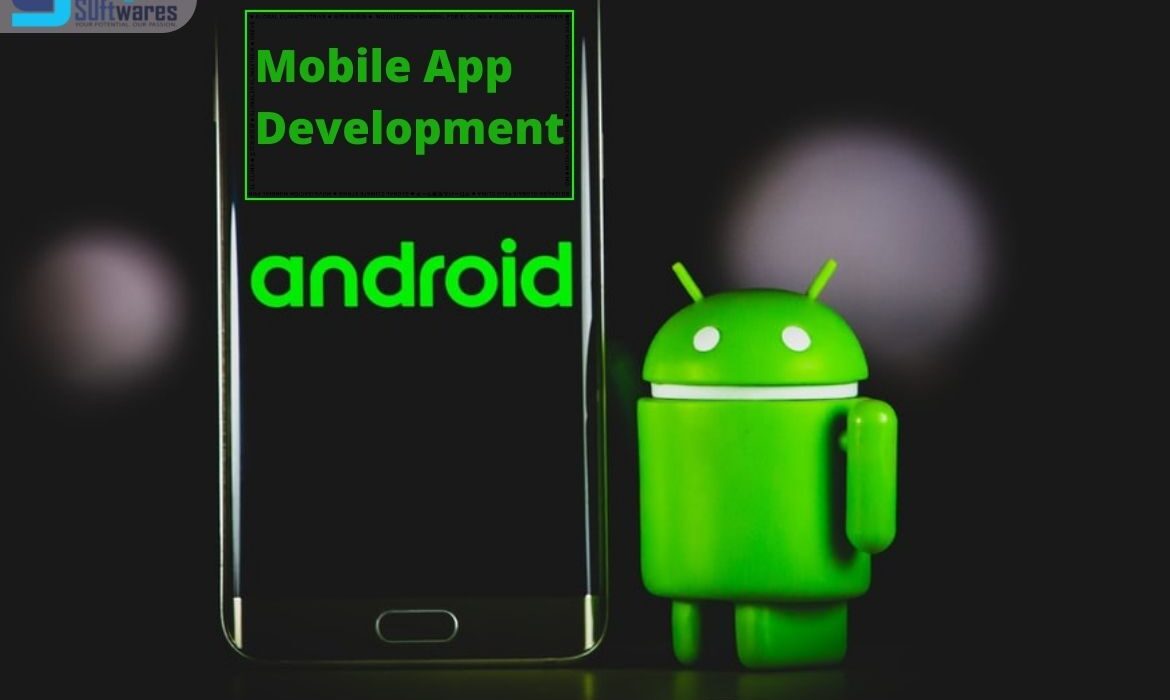 Mobile App Development
Why Coregenic Softwares for Mobile App Development?
Coregenic Softwares is the best Mobile App Development services provider for corporations to build innovative and person-pleasant applications. Our organization of expert software engineers and builders craft scalable and reliable Mobile app solutions to enhance your industrial agency capabilities. We have powered several B2B programs with the useful resource of integrating cutting-edge technologies like Artificial Intelligence, Machine Learning, AR/VR, and others.
We make sure consumers fulfill through developing strong and fantastic software program products in sync with their organizational goals. Our mobile app Development services encompass tech stack consultations, Mobile App Development, finding out, deployments, and after-sales help.
Coregenic Softwares also offers modernization of legacy applications with other services like system audits and enhancements to existing apps.
Experts in developing creative and cross-platform apps.
Market-leading innovations through advanced integrations.
Feature customizations and solutions that standout.
High standards of coding with expert developers.
Dedicated team after-sales support and maintenance.
Cloud-based deployments and integrations.
Grow your Business or Brand with powerful Mobile App development services in all the most important cellular generation systems that adapt to any complicated commercial agency version. Coregenic Softwares Private Limited is a certified company with expertise in offering custom mobile applications for clients from start-ups to large enterprises. We offer programs for iPhone, iPad, and Android devices via the local/hybrid Mobile App Development system. Backed thru a collection of technically sound cell developers, we thrive to provide the location of interest-unique cell apps that add business cost.
Our Offering Services
iOS App Development
Our iOS app builders have mastered the expertise of growing novel programs for sizable industrial verticals which include retail, e-trade, healthcare, and commercial enterprise industries. We boast of our abilities in growing robust iOS programs that artwork flawlessly in iPhone, iPad, and iPod gadgets. At Coregenic Softwares, we soak up the hard necessities and thrive on presenting a success iOS programs that meet your expectations.
Android App Development
What units us other than the competition is our potential in handing over splendid products that our clients are satisfied with. Our Android developers leverage the development tools to construct a whole software that comprises all modules required for your industrial company approach. We are know-how in delivering programs in all present-day and older versions of Android.
Custom App Development
With our consumer-centric method, we assist you in presenting custom-designed mobile applications in Android or iOS platforms that provide an attractive UI with powerful features catered to your specific business organization's requirements. We develop Mobile App Development for our customers of their area of interest place that facilitates them in gaining extra sales.
iOS App Development Services
iOS utility is understood for its more potent native revel in and Coregenic Softwares that carries equal feature-rich capabilities for your apps. Our crew of iOS app developers creates reliable programs that meet the intone compliance necessities in the course of email, device health, tool homes, and device protection.
We offer iOS mobile application improvement offerings in the course of Apple gadgets like iPhone, iPad, and others. Our iOS app improvement offerings comprise,
iOS UI/UX design for a uniform revel in across Apple gadgets.
Feature customizations and bespoke mobile application development.
Advanced iOS testing with a dedicated Quality Assurance team.
Third-party integrations with custom APIs.
Deployments across Apple devices.
Optimized delivery through enhanced CI/CD methods.
Android App Development Services
Coregenic Softwares top-notch Android app improvement offerings powered thru evolutionary architecture and enhancements. Our quit-to-give-up solutions are pretty customizable and cater to a massive variety of business necessities.
So whether or now not you need standalone, local, web-primarily based, or database-driven packages, we supply excessive-end cell software development services. At Simform, we can help your company meet ever-converting marketplace desires through,
Well-defined process flow and intelligent development strategies.
Highly secure apps are compliant with major data regulations.
A dedicated and creative team that works as an extension of your organization.
Strongest mobile application testing with QA best practices.
Deployments across Android ecosystem devices.
Cloud-based integrations and customized tools.
Hybrid App Development
Hybrid app development encapsulates net-based offerings in packages that offer neighborhood features and skills. Hybrid app builders at Coregenic Softwares are skilled in growing interactive and engaging programs in the course of unique systems.
We boom reusable components custom designed as in step with your business agency requirements to deploy hybrid apps at some point of local platforms. Our hybrid app development offerings consist of,
Responsive UI/UX design for higher user engagement.
Native features are compatible across multiple operating systems.
Hybrid application prototyping and testing.
Streamlined deployments using the CI/CD approach.
Version updates and feature addition support.
Integrations of third-party services as per business requirements and basic needs.
Coregenic Softwares is one of the extremely good Mobile App Development agencies & the exceptional IT Software Solutions provider based Worldwide, established in 2014. Apart from this, we additionally have provided services Worldwide.
Coregenic Softwares is broadly diagnosed to craft the most revolutionary & eye-catchy Mobile App Development. We provide extensive sorts of customized offerings in mobile apps, internet site development, AR-VR Development, Game Development, Blockchain Development, and masses more. Our professional group & our products are engineered to bring an increase to your enterprise. We accept as proper within turning in the services without compromising on time and quality.
How do we plan to achieve that?. Well, that's simple…
Hire a high-quality cellular app improvement crew, provide them with a satisfactory platform and equipment.
Research is a very critical difficulty in some unspecified time in the future of the planning segment. We include our mobile app developers and benchmark the capabilities of the nice cell software of that elegance for which we're looking to create the cellular app.
Similarly, our post-sale guide is likewise powered via agency leaders, who've understood this artwork of customer service throughout the pacific and Panama. Our submit-delivery help is what makes us stand over exclusive competing app improvement corporations on your project.
Our cell app development services embody cell app development, internet website improvement, animation improvement, and distinct mobile app improvement offerings.
Our very last income pitch, lease Coregenic Softwares for a top-notch and pressure-free mobile app improvement adventure to be able to lead you to a terrific cellular app that you deserve.
Coregenic Softwares Mobile App Development Team
Coregenic Softwares group of professional app developers and UI/UX designers work together to complete the one's tiers effectively using the creative app improvement techniques. As in step with the development version, technique first-rate is maintained for agile improvement and predictable consequences.