1. Influencer Connections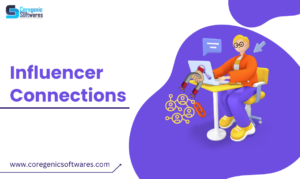 Influencer marketing increased significantly in 2022, and this tendency will only intensify in 2023. Influencer marketing, once the purview of a select few marketers, is now the go-to tactic for virtually every company with an online presence. Increased sales and brand exposure are two benefits that influencer marketing partnerships offer businesses.
Your marketing plan will benefit from establishing long-term or multiple influencer relationships. Influencers can produce material that can be utilized in your marketing initiatives and have a sizable following. They are a great approach to connecting with audiences since their followers trust them.
However, companies should exercise caution when deciding who influencers to collaborate with. With this kind of marketing, marketers run the risk of failure since the individual has a different audience or reach than anticipated and wouldn't help the brand.
2. Chatbots are going to get more advanced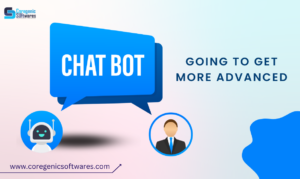 Chatbots are typically used to offer customer care or advertise a good or service. They simulate human communication. Chatbots will advance in sophistication and realism in 2023, enhancing their value to enterprises.
Chatbots will be able to tackle more difficult tasks and inquiries as they become more lifelike. This will satisfy the requirement for an immediate answer, interaction, and human fulfillment as well as free up human customer support agents to handle trickier problems.
3. The popularity of live streaming will increase in the future
Due to the popularity of social media sites like TikTok, Snapchat, and Instagram that offer live video content, live streaming is expanding. Live streaming will continue to grow in popularity in 2023 as more companies use it to connect with Millennials and their target audiences.
Consumers streamed entertainment on mobile devices for 548 billion hours in 2021. Live streaming makes influencer marketing even more effective by enabling viewers to interact with influencers who discuss and showcase items in person.
4. The importance of personalized marketing will increase
Personalization in marketing will be more crucial than ever in 2023 as companies vie for customers' attention. Customers are demanding more customized experiences as a result of the intense competition. Businesses will need to gather data about their customers in order to design tailored marketing campaigns in order to meet these objectives, as opposed to using the same old coupons or generic sales pitches.
To stay relevant, marketers will need to change quickly. In 2023, marketers won't just need to design successful campaigns; they'll also need to make sure that their material is timely and pertinent.
5. Being Socially Responsive
We noticed an increase in brands emphasizing social responsibility in 2022. As more businesses become conscious of their effects on the world and how they can help improve it, this trend will only intensify.
According to research, more than half of American consumers now consider their values when making purchases, and 66% are willing to pay more for products from companies that show social responsibility.
6. Enhancing the User Experience
Your website's or app's interface and user experience may make the difference between gaining traction and failing to draw in clients. Don't confuse customers with too much information on the major landing pages; instead, keep things straightforward with an easy-to-use navigation structure. Since more than half of visitors globally browse the web on their phones, it is becoming more and more crucial to optimize your website for mobile.
7. Content created by users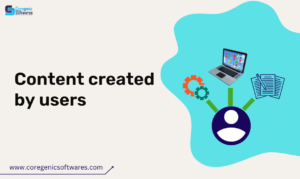 In today's digital environment, user-generated content (UGC) is one of the most significant elements. UGC, as opposed to typical advertisements or branded material that marketers produce and disseminate (TikTok trends vs. #OOTD postings), is produced by customers. By producing their own unboxing videos, beauty reviews, hashtags for branded photographs, and other forms of user-generated content, some firms have benefited from it.
User-generated content may elevate authenticity to a new level because it makes your brand visible to new audiences and fosters a closer relationship with current clients. Consumers are actually more likely to believe content published by other people than by brands. demonstrating that now is the ideal time to give authenticity top priority in your marketing plan.
8. Outsourcing of Digital Marketing Increases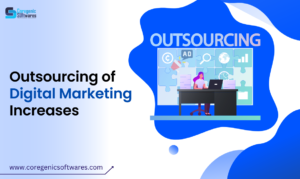 No matter how big or small your organization is, outsourcing has advantages. No business wants to miss out on opportunities because they lack the necessary internal resources. Instead, they choose the most qualified individuals who are up to the job and add them to the team.
Why not hire outside aid from digital marketing organizations if you need additional assistance with marketing? Outsourcing could be a make-or-break chance for small firms and start-ups lacking in this area of expertise to acquire traction over their rivals or vanish into oblivion.
About Coregenic Softwares – Coregenic Softwares is a global-based Digital Marketing and IT solutions provider. We are a team of highly professionals who aim to provide your organization with every help in Digital marketing and the IT field. We have successfully worked with 1000+ organizations making them smile.
Marketing Trends
Digital advertising is continually up to date and evolving, but 2022 will likely preserve some dramatic changes. In simply the remaining year, entrepreneurs embraced digital transformation more than ever as they adapted to continuously converting virtual and hybrid business landscapes. Businesses and brands must not only plan for the destiny of digital advertising but are organized to take benefit of it and Coregenic Software is here for providing creative and up-to-date marketing trends services.
At one time, artificial intelligence, records-pushed marketing, and voice search engine optimization (VSEO) had been bold ideas bordering on the ridiculous. Today, these are some of the top virtual advertising and marketing trends.
And why wouldn't they be? After all, in case your business intends to stay aggressive on this crowded online panorama, you should adapt to the modern improvements.
Here are the pinnacle 10 digital marketing trends to hold an eye on in 2022 and the way you can use them to your benefit.
1. Conversational Marketing
It's wherein customers engage and feature conversations with manufacturers thru chatbots and voice assistants. It's additionally commonly used in online marketing campaigns, with click-on-to-messenger being one of the maximum famous options for paid advertising. Artificial intelligence and device gaining knowledge are the principle technology at the back of conversational advertising. Is Conversational Marketing effective? A recent research located that 70% of users expect instant solutions to their questions and queries. From a marketer's factor of view, it's a powerful way of using engagement, which in flip boosts conversion rates and increases go back on funding (ROI).
2. Influencer Marketing Continues to Grow (Even for B2B)
Influencer marketing is set to attain $13.8 billion's big crowd in 2022 and continue to grow. Influencer campaigns inherently provide context and relevance for the reason that the influencer is endorsing the product. B2B manufacturers also retain to embrace influencers who've harnessed this trend. Similar to movie star endorsements, It's wherein brands use influencers for their advertising campaigns through social media platforms like TikTok and Instagram. It's by no means a new fashion, however, has won giant traction within the past few years for its simplicity. Influencers (which includes micro-influencers) submit content material wherein they have interaction with a logo, both with the aid of the usage of considered one of its services or products or enticing with personnel.
3. Experiential Marketing
Experiential advertising, as the name suggests, is a marketing trend that focuses on developing a logo-primarily based user experience, and is no longer just a product-primarily based one. Experiences vary using logo and sector, however, company occasions, webinars, competitions are a number of the most common examples of experiential advertising and marketing. Experiential advertising and marketing services for customers to have to interact with the brand and reveal its values and personality, and now not just its product. According to research, 84% of purchasers favor to be handled as someone and now not more than a few. So by way of developing reminiscences, manufacturers strengthen the non-public connection among product and emotion which increases emblem purchase-in and conversions.
4. Programmatic Advertising
Programmatic advertising is the manner of the usage of AI to automate ad buying. By getting rid of people from advert buying, organizations acquire a greater dependable and value-powerful option to their desires. In easy phrases, programmatic advertising is the automation of buying digital advertising space. Traditionally, advertising and marketing groups could want to create proposals, negotiate and sign contracts. But through programmatic marketing, brands can bid for advert space within milliseconds, freeing up marketers to spend more time on campaign optimization rather than administration. Many manufacturers at the moment are assigning up to 50% of their ad budgets to programmatic marketing, and the trend is anticipated to exceed $100 billion in 2022.
5. New Social Media Trends
Video content and social promoting are the maximum trending new features on popular social media systems for 2022 and the past. With the upward push of TikTok, video and Live streams have become extra popular than ever. Indeed, Instagram launched Reels in 2020, in what many social media experts recall as an attempt to counter TikTok's dominance in the video area. Video marketing is one of the maximum vital marketing trends nowadays and possibly for the next 5-10 years. Video is a useful channel wherein you can repurpose and republish your present content or vice-versa. On the one hand, which means taking a content material piece like a weblog submit and turning it right into a video.
6. Chatbots
One implementation of conversational advertising and marketing traits is chatbots. Chatbots leverage AI technology to offer automated human-like messages to internet site visitors in actual time. Many customers decide on interacting with chatbots due to the fact they're responsive 24/7, give answers right away, and accurately recollect their whole shopping history. These virtual assistants offer incredible customer service by using meeting clients' expectations and automating repetitive duties, liberating your assets for greater critical work.
7. Adoption of Automation
Automation in advertising and marketing is the usage of technology to automate marketing and advertising and marketing efforts. During the closing 12 months, the pandemic has improved the usage of technology in the place of job, and automation has taken a center degree in all enterprise processes, no longer just advertising and marketing. It may sound technical and complex, however, automation in advertising and marketing is quite simple. Automated electronic mail sequences in sales funnels, scheduled social media posts, and electronic mail order updates are all everyday examples of automation in marketing.
8. Artificial Intelligence
AI is in which machines and computers adapt tasks that require human intelligence, along with selection making and speech reputation. In advertising and advertising, AI leverages historical income and marketing data to are expecting the purchaser's next step in the sales cycle. This allows marketers to optimize their consumer adventure, enhancing vulnerable points and gaps in the manner. AI is an increasing number of getting used to assist marketers with innovative responsibilities, which includes a headline and copy introduction, logo designs, and e-mail publication generation. It analyses records from beyond consumer interactions to "study" the way to carry out these obligations efficaciously and create relevant content material.
9. Direct Mail
Direct mail refers to bodily advertising material that's mailed directly to an ability client's home, as a result, the name: unsolicited mail. Examples include brochures and letters with unique offers. Compared to the other points in this newsletter, unsolicited mail greenbacks the fashion within the sense it isn't virtual but instead print-primarily based advertising. However unsolicited mail plays an increasingly critical element in omnichannel advertising techniques in 2022, with studies showing 70% of people interact with an emblem online after receiving unsolicited mail from them.
10. E-commerce
Today, it's easier than ever to save online with only a few touches for your smartphone. Before 2020, online shopping became already on the upward thrust. The pandemic only drove the growth of e-commerce faster with revenue projected at $5.02 billion in 2022. Other new tendencies consist of virtual fact, visual seek, and store local. Virtual fact is trending because it addresses a common objection to buying online: they worry the product can be one of a kind from the photographs. Interactive 3D and 360° photos assist users to visualize the product higher, even as some outlets percentage user-created videos of their products to assist increase conversions. "Shop Local" has ended up a popular fashion because of the devastating consequences of the pandemic on local groups. Consumers now increasingly choose to shop from independent stores, as opposed to massive manufacturers to help assist their healing.
Digital Marketing Trends
Nowadays, it's far greater essential than ever to maintain up with the current Digital Marketing Trends and future-proof your social media advertising method. So, here take a look at the modern Digital Marketing Trends and find out what Digital marketers want to consciousness directly to preserve the company picture beneath the highlight. Digital advertising has emerged because of the norm of the generation. In the preliminary seasons of its being, the use of digital marketing turned into restrained to it being an advertising and marketing function, in which its principal reason become to boom brand visibility and recognition. However, over the years, it has evolved into greater of an income function as it now includes lead generation and income as one in all its center issues. Nowadays, digital advertising and marketing campaigns are looking to decorate customer pool and attention regarding the emblem which in turn will increase the opportunity of attaining the preferred results and Coregenic Softwares enables your business to make perfect Digital Marketing Trends.
Cause of its several benefits, the Digital marketing industry has undergone enormous growth these days, as highlighted in a Statista record that stated that the fee of the Indian digital advertising and marketing industry has long passed from being Rs 47 billion in 2015 to a whopping Rs 199 billion in the year 2022.
Interested in the Latest Digital Marketing Trends 2022?
We at Coregenic Softwares are continuously coming across, testing, and implementing new technologies and following Digital Marketing Trends, structures, and growth hacks to gain our clients. We integrate a statistics-pushed approach with innovation and creativity, pushing for new and ahead-thinking answers with each challenge.
So, take hold of this opportunity to work with our professional team that assists you to leverage the most superior answers available on your brand. Get in contact with us nowadays to begin making plans and executing your creative Digital Marketing Trends approach.
Have a look at Our Top Digital Marketing Trends in 2022
1. A Shift started From Multi-Channel Approach to Omni-Channel Approach with creative
Beforehand, it made feel to attention on simply one or channels and to do them nicely. Now, Coregenic Softwares is one of the top Digital Marketing Trends companies.
By experimenting with the total spectrum available, you could use records insights to apply a forensic technique for your marketing. This will enable you to interact with greater customers throughout several virtual touchpoints, and in the long run, you may optimize your price range for the quality go back.
2. Voice Search is Taking Over
Voice seek is projected to account for greater than 50% of all searches through 2022. With over 33 million gadgets already using voice seek, it's smooth to agree with.
This channel is converting the dynamics of SEO (search engine marketing), permitting the businesses who use it to get an edge over their rivals.
3. Conversion Optimization is Paramount
Research from HubSpot determined that groups that have 31-40 touchdown pages on their website generate up to 7 instances as many new leads as organizations that have the best 1-5 landing pages.
And in case your commercial enterprise has extra than forty touchdown pages, the increase in lead acquisition almost doubles again! By optimizing these touchdown pages in your target market, you can drive conversions thru the roof.
4. Leverage Your Marketing Funnels
There is extra to a sale than your ad. You can take into account up-sells, go-sells, churn rate, and the customer lifetime value among other matters.
By mapping the purchaser journey from the very beginning till a conversion point, you could devise a super advertising and marketing funnel this is intently aligned with the desires and hobbies of your target market.
5. Content Marketing is Changing
In Coregenic Softwares, we follow there are three key pillars in content marketing
Record, Repeat, Remove.
Blogging is rather saturated, so it's very difficult to create surely authentic content a good way to get shared and linked organically. Nowadays, content marketers must paintings tougher to make their content stand out.
6. Video Content is the Key
If you didn't comprehend already, video content is the important thing in Digital Marketing World. People find motion pictures greater attractive, and they're more likely to engage, go away feedback, and proportion movies than they're with simple textual content-based articles.
Many entrepreneurs are already the usage of motion pictures in emails and on their touchdown pages, which could increase conversions by way of nearly 90%. The video will maintain its surge to dominate digital advertising in 2022, so it's better to get worried quicker as opposed to later.
7. Visual Search is Gaining Traction
One of the more latest Digital Marketing Trends is the upward thrust of digital search. Pinterest has invested closely in this and even launched lenses – a visual search tool that enables humans to apply visual search to locate merchandise and buy them online.
Google Lens is every other one to look out for. You can use it to apprehend landmarks and items via the camera app. As the tech evolves, that is sure to come to be a big part of present-day marketing only for the advantages of the person revel in.
8. Artificial Intelligence is Now Integral
It's extended past the days of current now – AI is the real deal. Marketers around the arena have welcomed it with open fingers, and it's smooth to peer why.
The advantages of using AI in programmatic marketing and campaign evaluation are exquisite. By harnessing its capacity to learn about your clients, you may beautify the consumer revel in, and obtain untold fortunes to your employer.
9. Podcasting isn't within the Past – It's the Future
Over forty million Americans concentrate on a mean of 5 podcast episodes every week, which indicates simply how a great deal the medium has flourished within the beyond few years. It spent a long time on the fringes of achievement, seemingly destined to fade away while not having simply made it.
However, 2022 can be the 12 months that podcast advertising is going stratospheric because it makes it clean for human beings to eat content on the pass.
10. Analytics-Driven Digital Marketing Will Win
Just as AI relies on statistics, so too does analytics-pushed advertising. The fact is now inescapable – analytics is a critical aspect of commercial enterprise both now and for many years to come back.
You can triumph over the conflict with the aid of the use of a digital advertising analytics tool from Coregenic Softwares to beautify the evaluation of your records. Our in-intensity reviews permit entrepreneurs to research extra from their advertising campaigns, and they can then apply this newfound understanding to make smarter, greater effective decisions approximately their advertising and marketing and Digital Marketing Trends.