Tips To Increase Business Revenue In The Digital World
Digital World
From the time of printing pamphlets to Instagram posts, advertisement has always been an important part of the business. In the digital world, the advent of the internet made it easy to reach huge numbers of people but the high competition made it difficult to reach first. Thus in today's world, digital marketing is one of the most significant and cost-effective marketing solutions. "The more people will see you the more they will buy"
Digital marketing is an essential part of modern business because it connects a business with its audience when they are online and it can bring a lot of new opportunities and growth to the business. Techniques like social media marketing, search engine optimization, etc are providing benefits to many businesses and proving beneficial for many leading as well as developing companies.
Today we are going to give you some tips to increase your business revenue in the Digital marketing world by reaching the audience first.
1. Website Optimization
In the modern world a website is like a shop or a showroom where people visit to review the product they want to buy and a well-settled showroom always gets a lot of customers. Thus it is very important to create a well-settled website. Let's assume that you need to buy something, so the first website you will search on google is Amazon.com because it is user-friendly and there one can navigate the item easily. Thus a company needs to build a well-formatted website where users can come, stay and search further for the needed information or item.
2. Social Media Marketing
Social media is the biggest market in today's world where billions of people are engaged. When you post your product on any social media website in the form of a short blog, photo, or reel, millions of people see it and It is one of the reasons that many companies hire social media influencers to advertise their product.
A small reel can make a huge impact on your business revenue, a funny meme can advertise your product to millions of people and a good blog can lead you to generate good revenue.
3. Attractive Content
A catchy phrase, attractive headline, or an entertaining reel is enough to attract traffic to your business site. At this time people are so busy that they don't want to see anything that is not entertaining or attractive, so while marketing on the internet or social media it is very important to use content that will attract the target audience, and that can catch their attention in the first ten seconds.
Social media sites like Instagram and Facebook are such platforms where people are hooked up most of the time, targeting these sites with the right content can bring a lot of audience to your site. Hiring social media influencers with millions of followers is becoming a part of digital marketing strategy.
4. Digital Marketing Strategy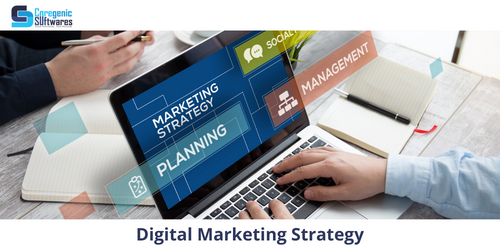 Marketing strategies have always been an inseparable part of the business. A digital marketing strategy is important for businesses to attract new customers by providing them with interesting, unique, and entertaining content.
It is not limited to written articles and blogs but with the introduction of social media marketing pictures, video blogs, reels, etc also plays an important role in Digital marketing strategy.
5. Target Audience
Before selling an item, it is necessary to know for whom you made the product. The digital marketing strategy should keep an eye on the target audience and they must know their age group, like-dislikes, the social media site they are using, etc. By knowing all this you will be able to attack your target audience with the relevant content.
6. Focus On Your Client
"If you will care about the client they will always purchase from you". It is a golden rule of marketing forgotten by many. Digital marketing always focuses on your audience, always answering their quarries, and replying to their comments on the post so that they can more feel attached to you or the organization.
7. Google My Business Tool
Google my business tool is one of the most effective business tools which is used by a top digital marketing company. This tool allows business to raise their appearance on Google pages and the best part of this tool is it is completely free thus anyone can use it. So if you are a start-up and trying to reach an audience with digital marketing so this tool can be your key to reaching your audience.
8. Increase Engagement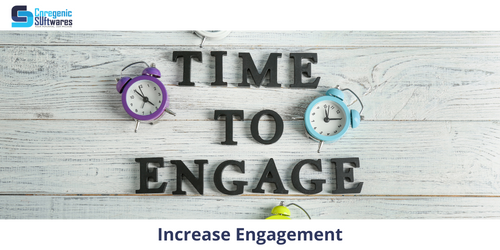 After building a website the second step is to increase engagement on your profile. Nowadays many companies are using strategies like give away or take away (where they give gifts to users), discount, season sales, etc to increase engagement on their website because higher engagement with your website strengthens your credibility as a company and built trust among the users.
Conclusion
As we have said earlier the " internet made it easy to reach huge numbers of people but the high competition made it difficult to reach first." Thus it is clear that in the modern world if you want to expand your business so the best option is a Digital marketing strategy. And we have given you some of the steps that one can use to gain an audience and more audience will give you more revenue.
Related Posts