E-mail Marketing
Any successful marketing strategy must include email marketing as a key element. Businesses may create relationships, generate leads, and boost sales by utilizing email to communicate with clients and potential clients. Creating engaging content is simply one aspect of effective email marketing; employing the correct tools to manage and optimize campaigns is another.
This article will examine five well-liked email marketing solutions that might aid companies in achieving their marketing objectives. These tools provide a variety of features to help your email marketing initiatives, whether you're wanting to automate your campaigns, tailor your messaging, or enhance your analytics.
MailChimp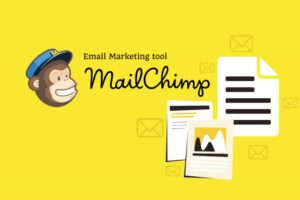 A variety of capabilities are available in the email marketing platform Mailchimp to assist companies in designing, managing, and improving their email campaigns. Users of Mailchimp may create and personalize email templates, automate campaigns, segment audiences, and run A/B tests to enhance messaging. In addition, Mailchimp provides robust analytics tools that let users monitor their progress and improve their campaigns for better outcomes. It's a great choice for businesses of all sizes because of its user-friendly interface and adaptable templates.
A further aspect of Mailchimp is audience segmentation, which enables companies to send specific messages based on subscriber activity. Its sophisticated statistics give insights into the effectiveness of campaigns, and its interfaces with other platforms like Shopify and WordPress make it a flexible tool for companies of all sizes.
Constant Contact

Constant Contact is an easy-to-use email marketing solution that enables companies to design, oversee, and improve their email campaigns. Constant Contact makes it simple to make compelling emails that resonate with customers thanks to its drag-and-drop editor, adjustable templates, and list segmentation tools. A complete set of marketing tools is offered to firms by the application, including automated campaigns, social media marketing, and online surveys. Constant Contact is a great choice for firms trying to improve their email marketing operations because of its dependable delivery and powerful statistics.
Constant Contact is a complete marketing solution for companies because it also provides a variety of extra marketing elements including social media marketing, online polls, and event marketing. It is a preferred option for charitable organizations and small enterprises due to its adaptable templates and user-friendly interface.
HubSpot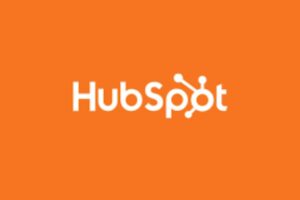 HubSpot is a potent marketing automation solution with email marketing capabilities to assist companies in connecting with their audience. Businesses can tailor their messaging, segment their audiences, and design and automate email campaigns with HubSpot to send out communications that are more focused. The application also provides thorough analytics and data to assist companies monitor their effectiveness and improve their campaigns. HubSpot is a complete solution for companies aiming to improve their marketing efforts and expand their customer base thanks to its marketing automation tools, which include its CRM. Together with its email marketing capabilities, HubSpot provides a full range of marketing tools, such as lead management, social media management, and content production tools. HubSpot is a one-stop shop for firms trying to improve their marketing initiatives thanks to its potent automation features.
Campaign Monitor

A variety of capabilities are available in the email marketing tool called Campaign Monitor to assist companies in designing, managing, and improving their email campaigns. Businesses may use Campaign Monitor to make their own email templates, automate their campaigns, do A/B tests, and segment their audience for more individualized messaging. Additionally, the application provides sophisticated analytics and reporting to assist firms in monitoring their effectiveness and enhancing their campaigns over time. For companies of all sizes wishing to improve their email marketing efforts, Campaign Monitor is a great choice because of its user-friendly interface and customizable templates. Businesses can simply develop and send personalized email campaigns using its user-friendly interface. The drag-and-drop email builder and selection of pre-built themes in the application make it simple to create emails that seem professional. An all-encompassing email marketing solution called Campaign Monitor offers a variety of features to help businesses meet their marketing goals.
ConvertKit

ConvertKit is an email marketing tool that is specifically designed for content creators such as bloggers, podcasters, and YouTubers. It offers a range of features to help creators grow their audience, engage with subscribers, and monetize their content. With ConvertKit, creators can create customized email campaigns, automate their emails, segment their audience, and offer lead magnets to entice new subscribers. In order to assist creators monitor their effectiveness and progressively enhance their campaigns, the application also provides extensive analytics and statistics. ConvertKit is a great choice for bloggers and other content creators looking to expand their audiences and monetize their content through email marketing because of its focus on content creators.
ConvertKit is a practical option for artists trying to streamline their email marketing efforts because it also connects with well-known platforms like WordPress and Shopify. It is an effective tool for content providers who want to expand their audience and interact with their subscribers because of its user-friendly design and automation features.
In today's digital age, Email marketing has been demonstrated to be a successful method for companies to interact with their audience and develop client relationships. Businesses now have access to a variety of features and capabilities to aid in the optimization of their email campaigns thanks to the wide variety of email marketing tools available. We've covered five well-known email marketing platforms in this article: Mailchimp, Constant Contact, HubSpot, Campaign Monitor, and ConvertKit, each having its own specialties and intended audience. The best email marketing tool for a company will ultimately depend on its unique requirements and objectives. Today's possibilities, however, give businesses more tools than ever before to improve their email marketing campaigns and expand their clientele.
About Coregenic Softwares – Coregenic Softwares is a global-based Digital Marketing and IT solutions provider. We are a team of high professionals who aim to provide your organization with every help in Digital marketing and the IT field. We have successfully worked with 1000+ organizations making them smile.